Not All Home Remodeling Projects are created Equal
Thus, Each Deserves A Unique Approach
A simple project doesn't need to be a complex process.
And, a complex project won't work with a constrictive process.
This method is designed to provide the best outcome for your project.
Three Ways You Benefit
1. Effective and Efficient Use of Your Time

2. Optimum Results Provided For You

3. Your Project Is Custom Tailored with Expert Consultants, Artists & Craftspeople
Our Approach Tailored to Your Project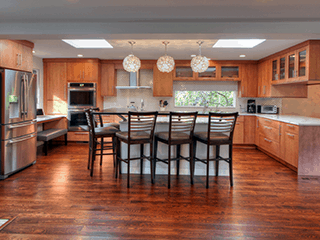 Custom Remodeling
Does your remodel require structural changes? Do you require the services of an architect? Mosby has in-house architects and design consultants with your remodeling needs. Let Mosby's architects, designers and consultants consider all of your priorities and desires and create a one-of-a-kind solution for you.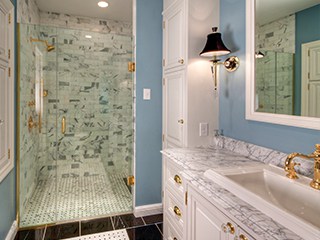 Semi-Custom Project
Streamlined and stress-less with your semi-custom project. All work is code-compliant, and our professionals will not cover up existing problems. Choose Right Kitchen & Bath by Mosby for speed, convenience, expert service, safety and our warranty. We'll meet your design needs, budget and time frame.
Create Curb Appeal
Exteriors by Mosby understands that our homes are an extension of ourselves. If you don't feel great about how your house looks or functions, our team of experts can maximize your curb appeal with updated roofing, siding, windows and/or doors. Whether it's a small project or a whole house makeover, enjoy peace of mind knowing you chose a company that stands behind their work and delivers exceptional results.
Start Your Custom Tailored Project Today
There's no need to deal with multiple companies, or the frustration and extra cost of the left hand unaware of what the right hand is doing. Mosby takes the mistakes and guesswork out of remodeling by planning the work and working the plan. You will know the scope of work and price before the first hammer swings. And the work will be done with a commitment to excellence and your happiness.
Is it possible that remodeling can be a satisfying experience? It can when you start with Mosby.