Right At Home – A Home Improvement Blog by Mosby
Click on a title to read the full-story.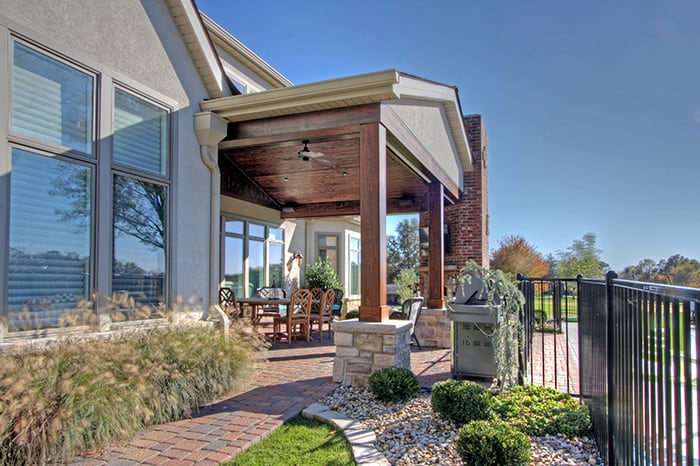 A new home in Ladue, MO had a nice 20' x 20' brick paver patio with a lovely view overlooking the pool and a lush golf course. Unfortunately, they couldn't sit outside and enjoy the view much past 2 pm because of the sun glare from facing due west. A covered patio...